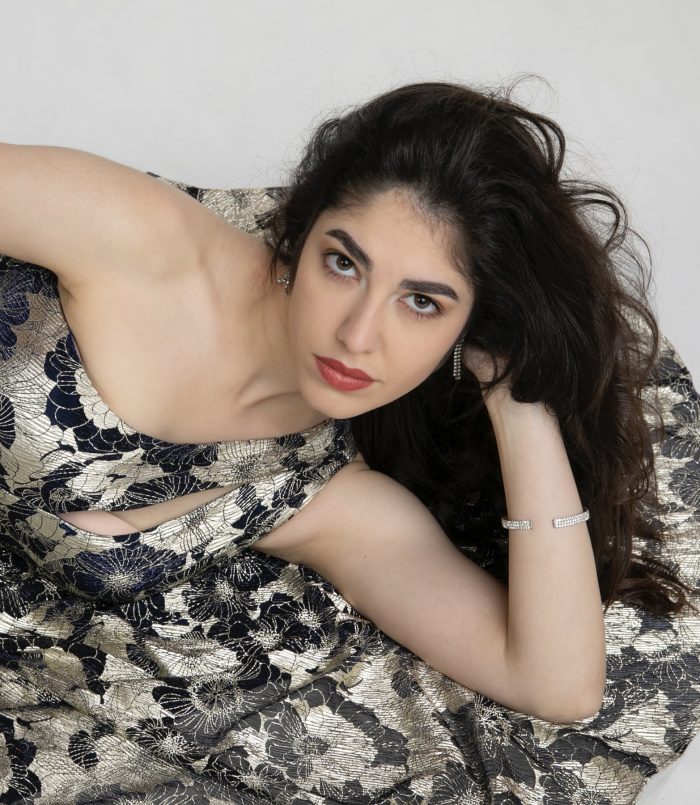 333 Bergen Boulevard, Fairview, NJ
will travel to you please enquire.
Singing Lessons | Drama Lessons, Online Lessons
---
Qualifications:

I have been performing and training for 14 years, and teaching for 3. I have studied with some of the greatest of our time, including Ruth Falcon, Nadine Sierra, and Diana Soviero. I have spent nearly four years at Mannes School of Music, studying with some of the greatest coaches and professors in the country, and I want to share all I know with you!

Pricing:

$50 per hour. (Plus costs if traveling.)

Styles:

Operatic/classic music theater/ basic healthy technique

Suitability:

Ages 5 and up. Beginner and intermediate levels.
---
Bio
Hello wonderful person! My name is Eliana. Singing and performing is my passion, and I want to share that passion with you. Over the past 12 years, I have studied with renowned instructors and Opera Star veterans, including Ruth Falcon, Beth Roberts, Mark Baker, Donata Lombardi, Diana Soviero and Nadine Sierra. I am currently working towards my degree at Mannes school of Music in NYC, where I have studied solfege, music theory, Italian and German diction and language among many other things. I have performed in many concerts, fundraisers, and events all over my hometown of Brevard County Florida, and school concerts/operas in NYC and Italy. Opera is my pursuit, but musical theater is my fun! I have participated in musicals since I was ten years old, and can't refrain from singing "A Spoonful of Sugar" while I'm doing the dishes. I have taught both privately and at a local music school in the past few years, and I'd love to teach you! Opera and musical theater is my specialty, but I can teach you good basic technique for any genre. Text/call: 929-624-1444
---
Teaching Info
Lessons will start with warm-up exercises for 15-20 to release and strengthen the voice. This will be followed by a piece(s) of yours or my choosing, where you will learn to apply good technique for optimal vocal sound, and health.