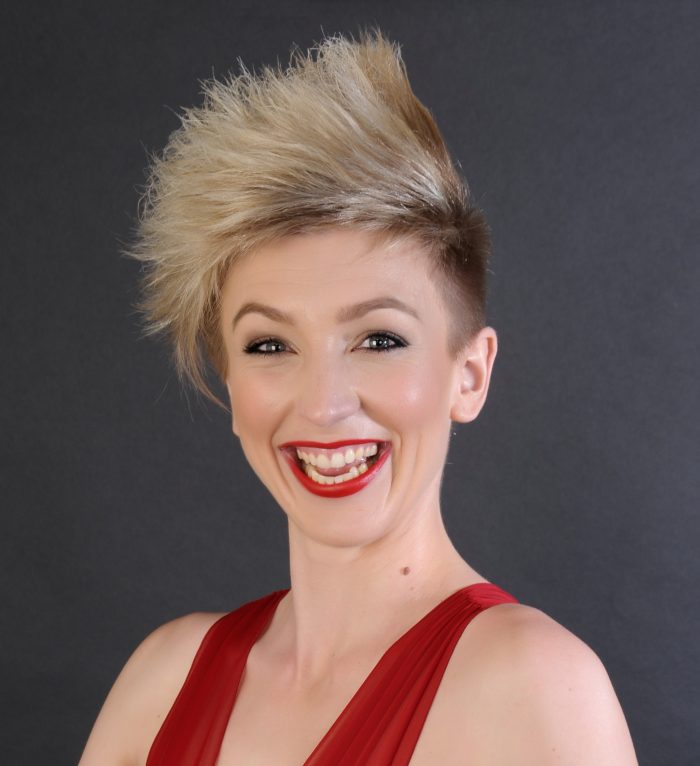 Manhattan, New York, NY
will travel to you please enquire.
Singing Lessons | Keyboard Lessons, Piano Lessons | Artist development, Ensemble Coaching, Drama Lessons, Online Lessons
---
Qualifications:

Master of Music; Manhattan School of Music (2019). Master of Musical Arts; (Distinction) New Zealand School of Music (2013-2014). Bachelor of Music; (First Class Honours) Auckland University (2012). Bachelor of Music; Canterbury University (2011). Bachelor of Arts: (Double major in History and English) Canterbury University (2008). Trinity College London ATCL in Speech and Drama (Distinction). Royal Schools of Music Grade 8 Singing (Distinction). Royal Schools of Music Grade 8 Piano (Merit). Royal Schools of Music Grade 5 Theory (Merit).

Pricing:

https://www.elisabeth-harris.com/studio-1

Styles:

Classical; opera; music theatre; contemporary; pop; rock; jazz; country; folk; karaoke; choral; and piano or keyboard lessons available.

Suitability:

All ages and stages welcome
---
Bio
New Zealand born mezzo-soprano Elisabeth Harris was hailed by Fred Plotkin in the 2019 Annual Excellence in Opera Awards as "engaging and charismatic," possessing a voice of tonal quality that "brought to mind that of the great Tatiana Troyanos." Elisabeth is a graduate from the Manhattan School of Music with a Master of Music degree. Operatic credits include: Emmeline (Aunt Hannah); Così fan tutte (Dorabella); La Cenerentola (Tisbe); Le nozze di Figaro (Cherubino); Eugene Onegin (Madame Larina); Die Fledermaus (Prince Orlofsky), and partial roles in Gianni Schicchi, Falstaff, and Iphigénie. Elisabeth has performed as a soloist with the New Zealand Symphony Orchestra; Auckland Choral; Orchestra Wellington; the Christchurch Symphony Orchestra; Napier Civic Choir; and the Kāpiti Chamber Choir in works including: Handel's Messiah; Beethoven Symphony No. 9; Mozart's Requiem; Haydn's Paukenmesse; Mendelssohn's Elijah; Donizetti's Messa Di Requiem; Schumann's Requiem; Brahm's Liebeslieder Waltzes and Bach's B Minor Mass. In 2019, Elisabeth debuted with the Martina Arroyo Foundation in New York as Prince Orlofsky and was a featured Artist for the Gateway Classical Music society. Recently, she reprised her award winning role of Orlofsky with Opera Project Columbus for their season of Die Fledermaus and is looking forward to performing the role of Ludmila in the Bronx Opera's 2021 production of The Bartered Bride.
---
Teaching Info
Alongside her own training and professional development, Elisabeth has been teaching singing and piano for over ten years in both New Zealand and New York City. She has worked with a variety of male and female students from ages five through to sixty-six; including children, teenagers and adults in solo, choral and group settings.  Previous teaching experience includes establishing and operating a highly successful private voice studio; working as a voice and piano teacher for the Encore School of Music; and a position as the Conductor and Musical Director of the Home-Schoolers' Choir for the Christchurch Primary Schools' Music Festival for the festivals.  Additionally, she has prepared some of her pupils for their Royal Schools of Music and Trinity College London singing examinations and they have always been successful.  Elisabeth is passionate about working dynamically with singers of all ages and stages and seeks to specifically tailor the lessons to meet the diverse needs of each individual's requirements, in a way that is vocally and musically rewarding and stimulating.
Elisabeth's intention is to provide all of her pupils with valuable technical knowledge and information so that they can reach their full vocal potential and be empowered to eventually become problem solvers themselves. She is a strong believer that pupils thrive and grow in a positive environment, so her lessons are conducted in a safe, fun and memorable manner, in which the pupil can thrive and develop not only vocally, but also in terms of confidence and general musicianship.  In her lessons, Elisabeth also advocates the concept of the singing actor, in which the body, voice and whole person are nourished and mobilised to produce a unique vocal tone and a full, rich, agile sound.
Drawing upon her own wealth of experience, Elisabeth incorporates the Bel Canto Italianate style of beautiful, smooth vocal production throughout the entire range with the key physiological elements and technical principles to provide an holistic approach to singing. She is adept at imparting all the key aspects required for vocal longevity so she will work on a range of exercises to free the voice (just like stretching before you exercise!) whilst also delving into repertoire that you have always wanted to learn or sing.  Elisabeth can also assist with music reading and learning; character work; foreign languages and lyric diction (pronunciation); stagecraft; accompanying; preparation for exams, or auditions and piano or keyboard lessons. Elisabeth really finds it so exciting to see the development of voices, as pupils go from strength to strength. So no matter what age or stage you are at, she looks forward to hearing from you and joining you on your musical journey.
Elisabeth would also love to work with you if you are interested in learning the piano.  She is currently working through the Faber and Faber and Alfred Piano series with a number of students, thoroughly enjoying the progress they are making and the joy of teaching and creating music during these times.
All lessons are conducted either in-home or online for your convenience.