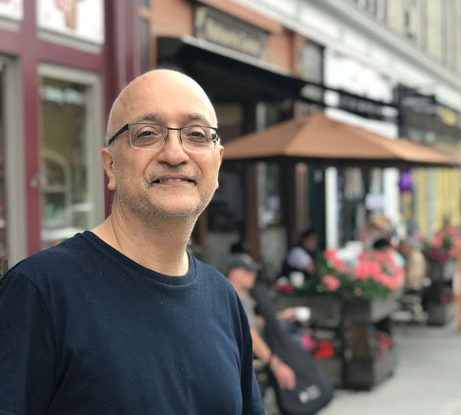 210 West 101st Street, New York, NY
will travel to you please enquire.
Piano Lessons | Jazz Improvisation Lessons, Online Lessons
---
Pricing:

Get a free lesson and ask me about lesson plans

Styles:

Jazz, Blues, Contemporary

Suitability:

Teenagers and up, beginners to advanced
---
Bio
Haim Cotton is a widely accomplished jazz pianist, composer, and educator. As a world-touring musical director, he performed on stages like the Montreux Jazz Festival, The Blue Note, and The Telluride Jazz Festival, sharing the stage with artists like Nina Simone, Bruce Hornsby, and Bobby Mcferrin, and on TV shows such as The Tonight Show. Haim's music appears on an international scale in film, television, radio, and the web. He was featured with his group on the NBC TV series Lipstick Jungle with Brooke Shields with music from their album Play produced by Grammy winner producer Frank Filippetti.
Haim has made a significant mark in the field of jazz music education, developing exceptional proven methods that put his students on a fast track to playing jazz piano like a pro, saving them years of frustration and dissatisfying hard work.
In his lessons, Haim applies his vast recording and performing experience by coaching his students how to turn the knowledge they are acquiring into an effortless and highly gratifying performance experience.
Some of his past students are in the front row of jazz musicians today and include – Oz Noy, Jon Davis, Miri Ben-Ari, Mike Moreno, and Beca Stevens.
---
Teaching Info
Jazz piano lessons with a personalized curriculum and lesson plan that best suits your interest and level of skill.
Get hands-on jazz piano experience, learn to use jazz chords, jazz scales, and apply to jazz standards like a pro while fostering your unique talent and musical expression.
Why it Works
Learn from an experienced, conservatory-level instructor and an accomplished professional jazz pianist
Personalized lesson roadmap that fits each student's unique talent, skill level, and musical interest.
Exceptional time-tested methods that put you on a fast track to success.