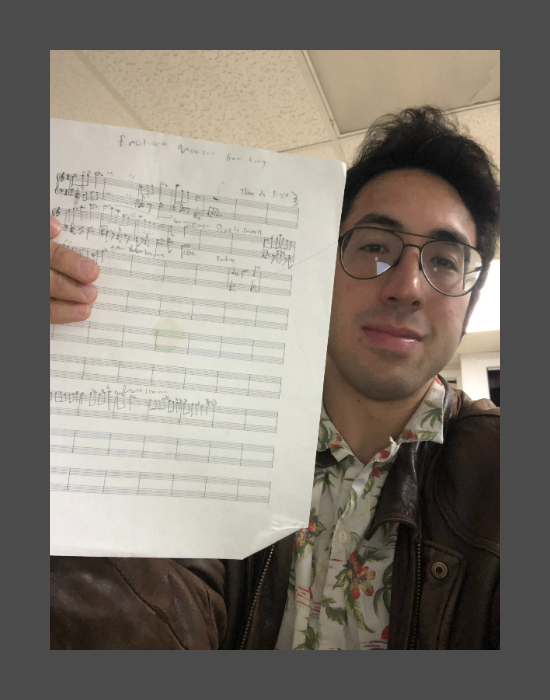 1644 Federspiel St, Fort Lee, NJ 07024
will travel to you please enquire.
Saxophone Lessons | Blues Harmonica, Electronic Dance Music Production Lessons, Guitar Lessons, Harmonica Chromatic Lessons, Harmonica Diatonic Lessons, Keyboard Lessons, Piano Lessons, Violin Lessons | Alexander Technique Lessons, Ensemble Coaching, Feldenkrais lessons for all musicians, Song Writing Workshops, Theory Lessons, Composition Lessons, Jazz Improvisation Lessons, Music And Movement For Under Fives, Mixing and Mastering Lessons, Online Lessons
---
Qualifications:

Selected for the NJPac Jazz Band as a teenager, played professionally throughout college, certified to teach K-12 public school in two subjects

Pricing:

$25 for a half hour, $50 for an hour. The first lesson has a 100% money back guarantee if you're not satisfied

Styles:

Folk, jazz, blues, classical, rock, and anything else

Suitability:

3-80
---
Bio
I was selected for the NJPAC jazz band as a teenager and played professionally throughout my college years while also servicing, tuning, and repairing instruments to pay my way through school. I scored a 1480 on the SAT in 2008, and certified as a public school teacher in 2021. During that time I built a thriving career in education, and I am looking forward to expand my customer base.
I have almost 10 years of experience in teaching and composing music. I have composed for video games and Youtube videos, contributed to books on music theory, worked with special needs children, and can teach you anything you would want to know about the art or business of music.
---
Teaching Info
I teach my students a combination of traditional music theory (scales, chords, and modes), as well as jumping "feet first" into playing songs. In addition, I introduce my students to songwriting and composition to nurture their creative spark.
I can teach any style or genre of music you'd wish to learn.
Looking forward to meeting you!