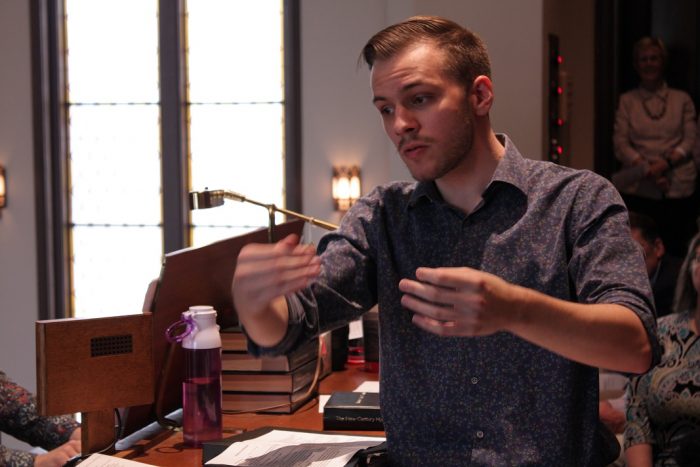 Crown Heights, Brooklyn, NY
will travel to you please enquire.
Singing Lessons | Flute Lessons, Piano Lessons, Recorder Lessons, Saxophone Lessons, Trombone Lessons, Trumpet Lessons | Ensemble Coaching, Theory Lessons, Composition Lessons, Online Lessons
---
Qualifications:

15+ years of music performance experience, 5+ years of teaching experience ages 5 through 18 in Massachusetts, Connecticut, and New York, teaching classroom music (General Music, Music Theory, Music Composition), ensembles (Band, Orchestra, Choir), and private lessons (trombone, voice, trumpet, flute, beginning piano, composition). Also teach AP Music Theory, as well as Music Production!!!

Pricing:

In person: $35 for 30 minutes, $60 for 1 hour. Online: $30 for 30 minutes, $45 for 1 hour.

Styles:

Classical, jazz, modern pop styles.

Suitability:

All ages!
---
Bio
A Brooklyn resident, I have taught and written music professionally throughout all of New England and parts of New York for the past 6 years. I have also been performing for the past 15 years.
A graduate of the University of Hartford's The Hartt School, I performed with the Hartt Orchestra, Wind Ensemble, Symphonic Band, and the Al Fenton Big Band on trombone. I also performed with the Hartt Chamber Choir, A Cappella Coalition, and Hartford Opera Theater as a bass-baritone vocalist. During my time in these ensembles, I was also lucky enough to perform with the FCC Suffield Chancel Choir as a bass section leader, soloist, and resident composer. Since moving to New York, I have had the privilege of working with the Danvera Music Network, Opera America, as well as various freelancing gigs.
As a composer, I have written various short film scores, including one for the 2020 Award-Winning short film, "The Leap". I have also been commissioned by Noah Smith (a Washington-based organist and composer) to compose various works for Christian worship, including pieces for brass quintet, SATB choir, and solo organ. My largest compositional project, however, was a full-length musical titled "Writing in Pencil", in 2018 (available on YouTube!).
Besides being a musician, I love to cook, explore to places, watch television and movies, and play games! Looking forward to meeting you!
---
Teaching Info
I believe that all music is learned through experience and practice, and the best way to achieve any musical goal is to explore! Lessons are hands on, fun, and focused on the individual. Learn best through reading and visual depictions? Learn best through physical demonstration and audio? I work with every student using the methods that work best for THEM in order to get the best results, while having the most fun possible! Willing to teach trombone, voice, and composition at an advanced level, and most other instruments at a beginning level. Hope to meet you soon!