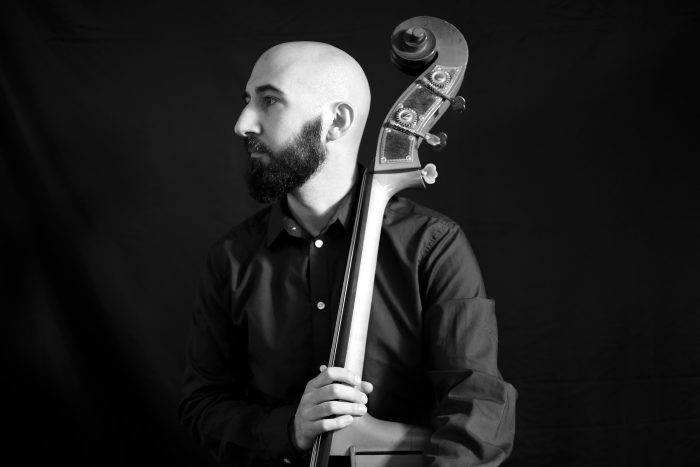 3352 85th Street, Jackson Heights, NY
will travel to you please enquire.
Double Bass Lessons | Bass Guitar Lessons | Theory Lessons, Online Lessons
---
Qualifications:

I'm a Professional bassist graduated with a bachelor's degree from E.M.P.A. (Argentina)

Pricing:

$75

Styles:

Double bass: Jazz, Classical, Tango and any style you would like to work on. Electric Bass: Rock, Pop, Funk, Fusion and any other style!

Suitability:

all levels and ages are welcome!
---
Bio
Born in Buenos Aires, Argentina, Pablo Lanouguere is an active musician and composer based out in New York City. As a sought after musician, he regularly plays with renowned artists and bands of Tango, Jazz, Latin-Jazz, Swing, Salsa, Classical and World Music.
EXPERIENCE
BASSIST, 2005- PRESENT
He has played at some of the most important venues in NYC such as Carnegie Hall, Lincoln Center, The National Sawdust, Zinc Bar, Bryant Park Music Festival, SOB'S, Flatiron Room, Puffin Cultural Forum, DROM, ShapeShifter Lab, The Falcon, Rockwood Music Hall, The Bitter End, The Django, among others.
Over the past few years, Mr. Lanouguere has collaborated with artists such as The Queen's Cartoonists, Raul Jaurena, Fernando Otero, Daniel Binelli & Astoria Tango Orchestra, Adam Tully, Emilio Solla, Emiliano Messiez and Federico Diaz. Additionally, he has also toured around the US with several American & Argentine bands.
He has been also part of theater productions including Five Senses (Tango Show, 2015, Thalia Spanish Theater), Macbeth (Shakespeare Play, 2015, Fox Wolf Production), Afrotango (Musical, 2016, Thalia Spanish Theater) and Tangomenaje (Tango Show, 2017, Thalia Spanish Theater), Tango + Tango (Tango Show, 2018, Thalia Spanish Theater), Cinderella Tanguera (2019 & 2020, Teatro SEA), Tango Gotham (2021, Thalia Spanish Theater) & Viva El Tango (2022, Thalia Spanish Theater)
BASSIST/PRODUCER, 2016- PRESENT
Since 2016 he is founding member and producer of Abaddon, a traditional Tango Sextet based in New York City. He produced the album released by the Sextet, "Airoso".
Since 2019 he is also founding member and producer of Colectivo Tangente, a collective of composers from Latin America that focuses on releasing original music and engaging with immigrant communities in NYC. He produced a series of singles released by the collective between 2021-2022.
In 2021 he started the Tango Quartet "Underground Tango Ensemble" and produced the album released by this band titled "El Charrua".
BANDLEADER/COMPOSER 2011- PRESENT
In 2011 he released an album in collaboration with other artists in a band called "Triple P". Such album titled "Ojo De Perro" contained 5 pieces by mr. Lanouguere.
Since 2019, he leads the "Pablo Lanouguere Quintet" group which he released his first album as a bandleader, called "Eclectico" (Piano Piano Records). The Album features 11 compositions by him, plus an arrangement of a traditional folkloric piece from Argentina.
TEACHER/INSTRUCTOR 2009- PRESENT
I've been teaching Bass(Upright & Electric), music theory and harmony for the past 15 years. I focus my teaching on creating a fun approach to the instrument, focusing on developing the skills needed to play, while at the same time having the best time possible. I have taught students form all ages, from toddlers to adults.
AWARDS:
In 2021 he was awarded a grant by "Cafe Royal Cultural Foundation" (www.caferoyalculturalfoundation.org) to entirely produce his second album, titled "Altar", to be released in July 2022.
In 2021 he was awarded a grant by NYFA City Artists Corps to produce and perform a show with his quintet in New York City.
EDUCATION
Escuela De Musica Popular Avellaneda (EMPA) 2012. Title: Professional Jazz Musician, Electric Bass.
Additionally he took private lessons with: Nestor Ibarra (Harmony and Composition), Mariano Otero, Gustavo Giles, Guillermo Delgado, Alejandro Herrera (Electric Bass), Daniel Falasca and Pedro Giraudo (Double Bass).
---
Teaching Info
Lessons will planned according to the student's level and needs.